Democrat Sentenced for 3 Years in Prison
Hawaii Senate Dem Majority Leader Gets 3 Years in Prison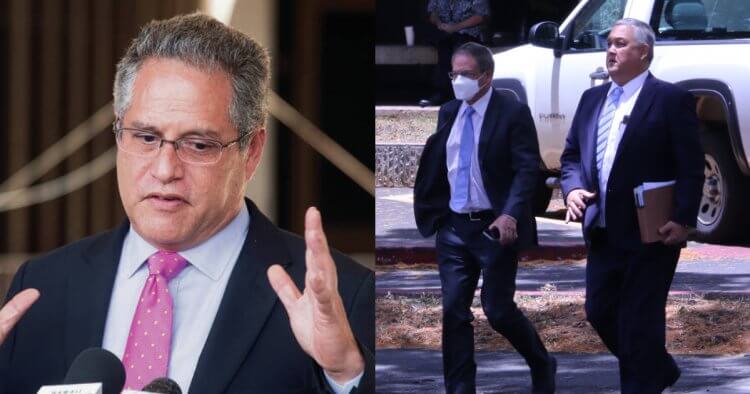 Two formerly high-ranking Hawaian Democrat lawmakers face time in the big house after they pleaded guilty to accepting small bribes.
The Aloha State's former state Senate Majority leader, J. Kalani English, and former state Representative Ty Cullen both acknowledged guilt Wednesday during separate online hearings in federal court.
Mr. English and Mr. Cullen pleaded guilty, separately, before U.S. District Court Judge Susan Mollway to one felony count each, of honest services wire fraud for failing to report accepted bribes in their legislative gift disclosure reports.
The Conservative Brief further reported:
Another day, another corrupt Democrat has been caught breaking the law.
A prominent Hawaii Democrat was sentenced to 40 months in prison for taking bribes in exchange for shaping legislation while in office.
Former Democratic Senate Majority Leader J. Kalani English pleaded guilty to honest services wire fraud earlier this year, admitting in court that he accepted bribes from a Hawaii business owner in exchange for shaping legislation that would benefit a company involved in publicly financed cesspool conversion projects.
"English peddled the power and influence of his position as a Hawaii State Senator and Majority Leader to enrich himself and betray the trust bestowed upon him by those he was elected to serve," U.S. prosecutors said in a sentencing memo urging the judge to send him to prison for three-and-a-half years.
Prosecutors argued that the sentence needed to send a "stern and lasting message" that corruption of elected officials will be punished.
"I hope this serves as a message to everyone in government that there can be no tolerance for unethical conduct," House Speaker Scott Saiki said in a statement issued after U.S. District Judge Susan Oki Mollway sentenced English.
"As the investigation progressed it became astoundingly clear that no matter the legislative ask, the answer from English would almost certainly be 'yes.' English's behavior signaled that it was systemically normal for him to accept and indeed expect, financial benefits in return for legislative favors," Assistant U.S. Attorney Kenneth Sorenson wrote in a sentencing memorandum.