After Suspect Starts Vicious Fight With Cop – An Unexpected Savior Races Into Battle
Sometimes it can take the unlikeliest hero to save the day.
When Mark Anthony Gonzales saw a San Antonio Police officer in trouble, he knew he had to step in and help.
And at that moment it didn't matter that Mark was a convicted felon out on bond for another offense. He saw someone in need.
Mark said he knows he isn't someone people would expect to stop and help a cop in trouble. After all, he has a criminal history and is currently out on bond for a prior arrest.
Mark admits it up front: He has a criminal history and is, in fact, currently out on bond for an arrest back in May.
"I had no relationship with law enforcement or the system. In fact, I despised it because of what I was going through," he said.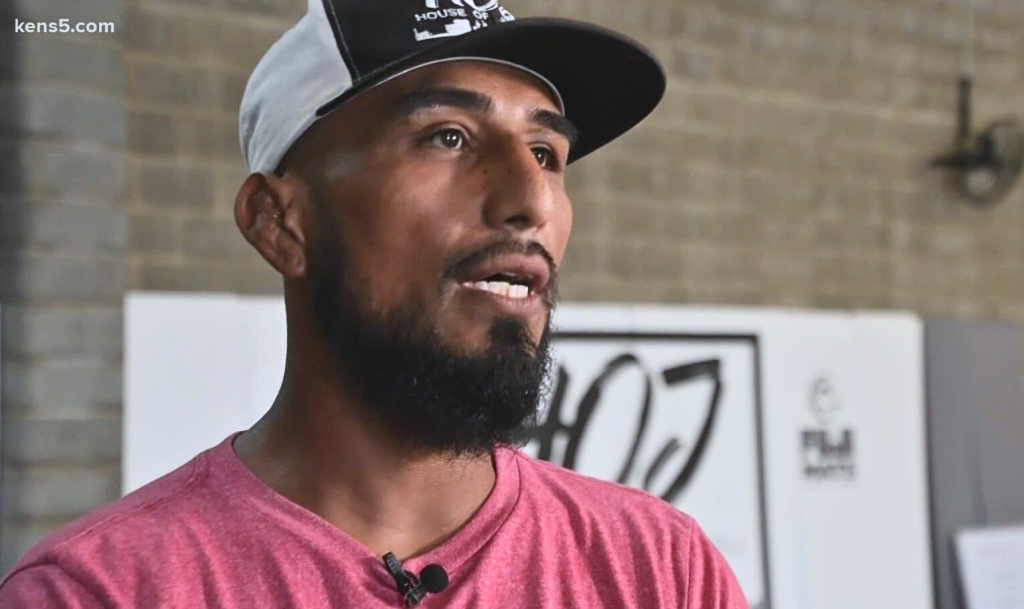 But when Mark saw the officer fall to the ground in a fight with a suspect, he ran to help.
I still went out of my way because I knew it was the right thing to do."
Mark said he and his wife were on the way to the gym, where he trains as a Brazilian Jiu-Jitsu fighter, when he saw Officer Linville fall on the suspect who had tripped and landed on the ground. The officer struggled for control of the suspect.
"I said, 'Hey, that's the cue I need, because this officer is in need of desperate help,'" Mark said.
While he approached to offer help, his wife began recording to make sure that he had a record showing he was only trying to help because of his criminal history. He said he didn't want anyone to misinterpret his help.
"It was one of those life-and-death situations where the suspect decided to reach for the (officer's) firearm and I was able to pry his fingers away from the weapon," Mark said.
The video, which showed the entire altercation, went viral on Facebook, with more than 40 million views.
Mark, a blue belt fighter, said his training helped him make a difference.
"It was just like watching a buddy on the mat and my training kicked in and I was able to lend a helping hand," he said.
The positive comments on the video have overwhelmed Mark, who said he's always had to fight to survive.
"You have to understand I had to fight no matter what, so I've been a fighter my whole life," he said. "Growing up, since the age of 5, I was in the system and I was raised in foster homes and group homes."
…I always had to fight growing up."
Martial arts, Mark said, turned his life around.
"It changed my mentality, my behavior, my actions, my thoughts," he said. "With the right training and the proper techniques, things can occur differently and peacefully."
For someone who served time in prison, the kind feedback from strangers was a welcome change.
"It's a blessing and like I'm honored to have such understanding people and individuals who understand the situation," Mark said.
Despite the legal challenges he has at the moment, Mark said he is committed to being on the right path for the sake of his children.
"I'm not going to let the system break me because I have four beautiful kids and I promised myself they won't go through the system like I did," he said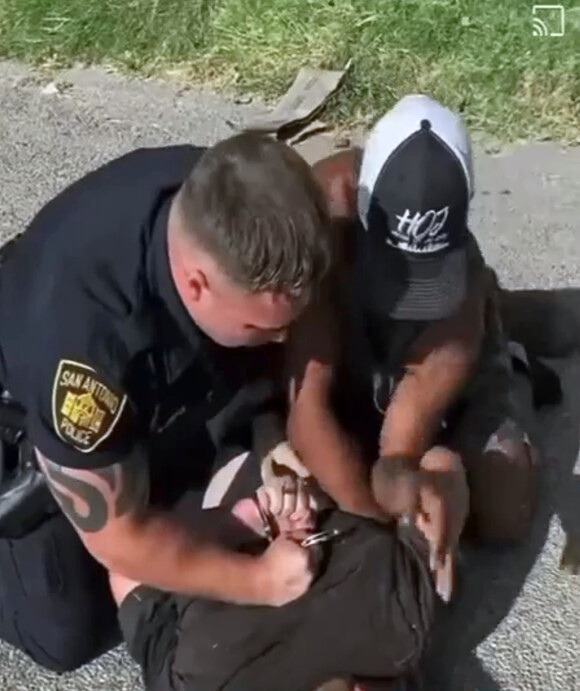 Gonzales said he wants people to understand there are still good people in the world, even among those who have trouble in their past.
"I'm doing a lot more good than what you have on record and you have no record of what I'm doing, that's positive," Mark said.
The suspect was charged with attempting to take a weapon from an officer, evading arrest and felon in possession of a firearm, officials said.
For a look at this incredible story, watch below!