BREAKING News Out Of PORTLAND- It's About To POP OFF!
Do you remember when the great PRESIDENT DONALD J. TRUMP completely wiped out the violent Islamic Terrorist group ISIS off the map?
THE MOAB!
Brilliant move and cost effective.
When the Muslim-In-Chief Barack Hussein Obama was in charge ISIS was out of control – cutting heads off, killing people, throwing gays off of buildings, putting people in cages and drowning them, lighting people on fire, destroying historical buildings and historical sites, suicide bombings and so much more.
Obama did NOTHING because I believe he backs their Islamic beliefs.
Obama famously said- "The sweetest sound I know is the Muslim call to prayer…"
There it is.
And who could forget this treasonous act?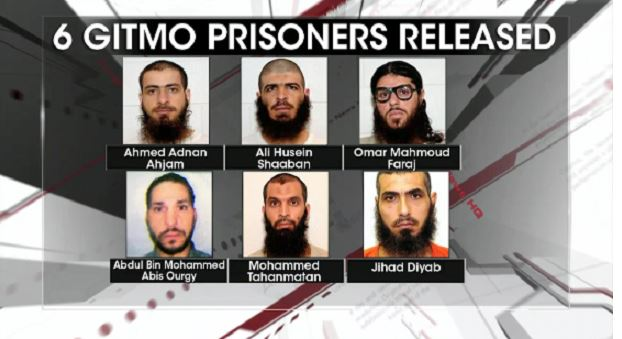 UNBELIEVABLE!
But Trump took care of business as usual.
Well, with Biden's disastrous withdrawal from Afghanistan ISIS has emerged and with the help of the Taliban they are armed to the teeth with the finest weapons available, courtesy of JOE O'BIDEN.
RELATED-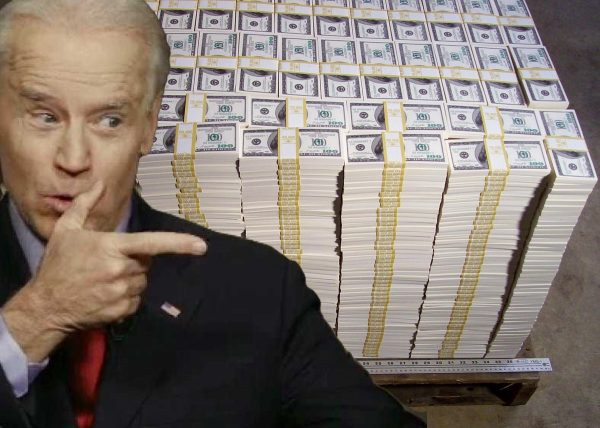 ISIS IS BACK! THANKS JOE YOU CORRUPT POS
DOJ REPORT:
An Oregon man pleaded guilty in federal court today for conspiring to provide material support to the Islamic State of Iraq and al-Sham (ISIS) by producing and distributing propaganda and recruiting materials online in coordination with ISIS members overseas.
Hawazen Sameer Mothafar, 33, an Iraqi national residing in Troutdale, Oregon, pleaded guilty to one count of conspiracy to provide material support to a designated foreign terrorist organization.
According to court documents, Mothafar immigrated to the U.S. from Iraq in 2014 and, since his arrival, has resided in Troutdale. An ISIS supporter since 2014, Mothafar was the co-founder of the Sunni Shield Foundation, a pro-ISIS media organization that created and published violent propaganda promoting ISIS ideology and objectives. In this role, Mothafar created the Sunni Shield's first media product, a video of ISIS battle footage obtained from an official ISIS online platform intended to promote ISIS. In subsequent videos produced by Mothafar, he encouraged viewers to travel to Iraq and Syria to fight for ISIS and conduct attacks on behalf of the organization.
Mothafar and other members of the Sunni Shield obtained ISIS Central Media's permission to begin publishing Al Anfal, an online newspaper promoting the Islamic State's goals and advocating violent jihad. Mothafar oversaw planning and production of the publication while also serving as one of its graphic designers. Graphics designed by Mothafar for the publication incited readers to attack and kill Westerners and conduct knife attacks against ISIS enemies.
Mothafar communicated directly with ISIS Central Media officials in Iraq, from whom he regularly took instructions about media production. He represented the Sunni Shield in a private online group comprised of ISIS Central Media officials and representatives of other ISIS supporter groups.
In this group, ISIS media officials would pass instructions to the supporter groups about official ISIS media campaigns. The supporter groups, including the Sunni Shield, would then prepare media materials to publish in support of the campaigns.
In addition to his work with the Sunni Shield, Mothafar aided other pro-ISIS media organizations and conspired with numerous ISIS associates in furtherance of his support to the terrorist organization. Mothafar provided graphic designs to the Khattab Media Foundation, assisted in the production of the Youth of the Caliphate magazine, published ISIS news on Nashr News Agency channels, worked with Fursan al-Rafa' (Knights of Uploading) to publish pro-ISIS material on various websites, and assisted the Saqri Foundation with designs. Mothafar also communicated with Abu Qaswara al-Shanqiti, a Specially Designated Global Terrorist imprisoned in West Africa, and connected Qaswara al-Shanqiti with two ISIS officials in hopes of aiding his release.
On Nov. 3, 2020, a federal grand jury in Portland returned a five-count indictment charging Mothafar with conspiring to provide material support to a designated foreign terrorist organization, providing and attempting to provide material support to a designated foreign terrorist organization, and making false statements in an immigration application and to a government agency.
Mothafar faces a maximum sentence of 20 years in prison, a $250,000 fine, and a life term of supervised release. Sentencing is scheduled for Jan. 11, 2024 before U.S. District Court Judge Marco A. Hernández.
Assistant Attorney General Matthew G. Olsen of the Justice Department's National Security Division, U.S. Attorney Natalie K. Wight, and Assistant Director Robert R. Wells of the FBI Counterterrorism Division made the announcement.
The FBI Portland Field Office is investigating the case.
Nice to see the FBI doing what they are paid to do. Great job.
I found guilty he should be executed within hours in my opinion.
#MAGA
AMERICAS FREEDOM FIGHTERS ARE STAUNCH SUPPORTERS OF LAW ENFORCEMENT, BORDER PATROL, ICE, FIRST RESPONDERS, OUR MILITARY AND ALL THE BRAVE MEN AND WOMEN WHO HAVE DEDICATED THEIR LIVES TO KEEPING AMERICA SAFE.
#IMPEACHBIDEN
#TRUMP2024